Associate Professor Jagannath Aryal has received the Asia Pacific Spatial Excellence Awards Educational Development Award for his contributions to the transfer of skills and knowledge through teaching, training, research and publications.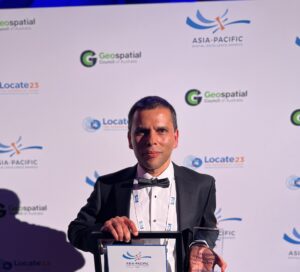 Associate Professor Aryal is a Chief Investigator within our RIIS Hub and is from the Department of Infrastructure Engineering at the University of Melbourne.  He has worked in government and academic sectors in close collaboration with private Industry. He has delivered surveying and remote sensing education to students throughout Asia, Europe and Oceania.
Associate Professor Jagannath is a chief investigator on  2 of our RIIS Projects
His research experience has also benefited a significant number of PhD completions and ongoing PhD supervisions. Associate Professor Aryal serves as the national chair of the Surveying and Spatial Sciences Institute (SSSI), Australia's Remote Sensing and Photogrammetry Commission. In addition, he directs a research group focused on Earth observation.
His teaching and coaching have helped students who have gone on to successful careers in the geospatial industry.
The Geospatial Council of Australia confers the Educational Development Award on teachers, trainers, facilitators or academics who have not only significantly empowered individuals and groups, but also assisted others in acquiring expertise in surveying and spatial science. It recognises strong leadership in an educational role, as well as contributions and accomplishments during the past 18 months.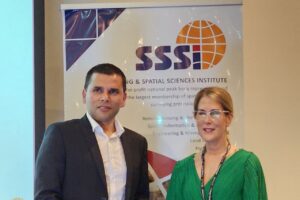 Associate Professor Aryal was awarded the APSEA award (Victoria) in 2022, and he was successful in receiving the APSEA award at the Oceania level in 2023.